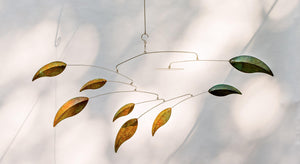 Give me a lever long enough and a fulcurm on which to place it, and I shall move the world.
Hand-crafted to last a lifetime.
Indestructible, hand bent and hand balanced.
Weather resistant, maintenance free and able to withstand high winds.
Shown: Soltice
In the Garden
Large scale works make a dramatic attraction to any outside garden or lawn. 
Shown: Solstice - Extra Large, Natural Pre-rusted Steel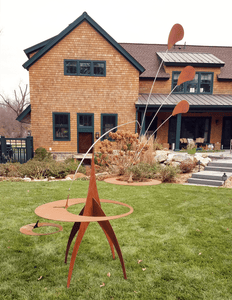 Colorful, playful and mesmerizing
Combine with other artwork inside or out to create a unique focal point.
Shown: Circus-Primary
Subscribe to our email list
We don't send out email often, but when we do, you'll want to know about it.
Sign up to receive inside info about sales and special promo codes.